For Sale
Atoka, OK
Address
Year
Bed/Bath
Square Feet
2269 S. Kilmer Lane
Atoka, OK 74525
1981
4 Bed
3 Bath
2,284
Lot Size
Fence
Asking Price
Contact
1 Acre
Back Yard
$175,000.00

Jonathan Merck
580-927-5262
This newly remodeled home sits on one acre and is in a nice residential neighborhood on a dead end street. Improvements made in the remodel include new flooring, kitchen cabinets, and a new roof. The property has a nice front yard, a storm cellar, a car port, and a fenced in backyard with a big shade tree.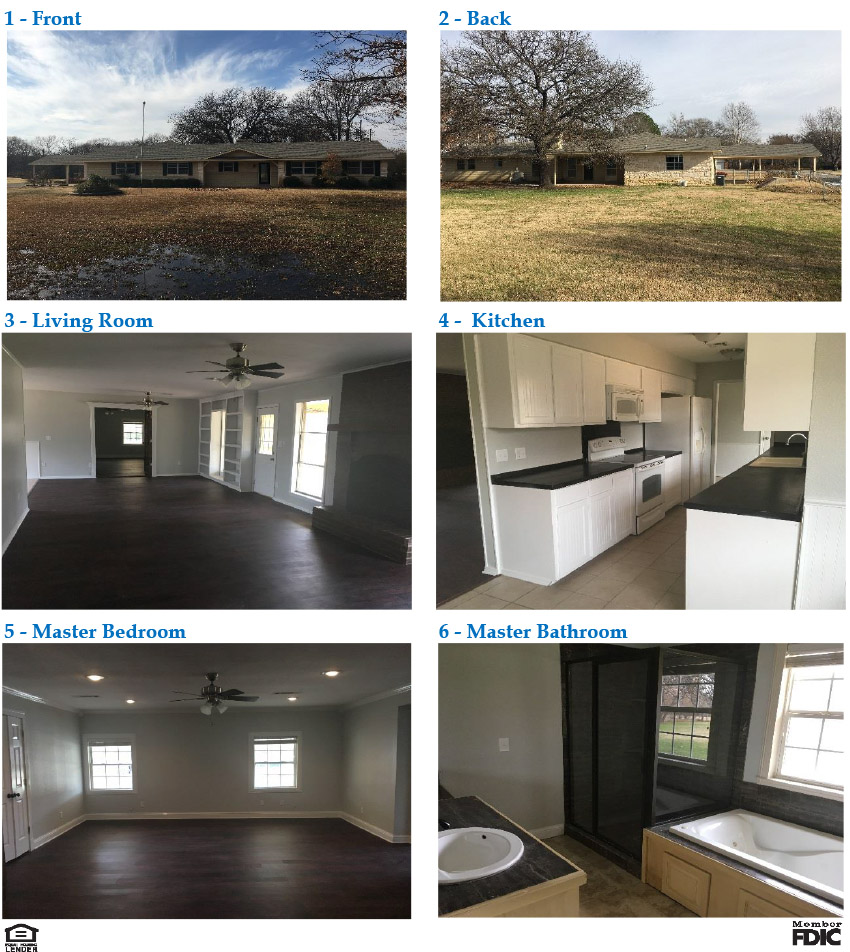 Atoka, OK
Address
Year
Bed/Bath
Square Feet
1244 N. Lakeview Ln.
Atoka, OK 74525
1997
3 Bed
2 Bath
1,735
Lot Size
Fence
Asking Price
Contact
2.06 Acres
Front Yard
$60,000.00
Jonathan Merck
580-927-5262
This is a nice 3 bedroom, 2 bath home sitting on 2 acres of land. It has a large deck on the back of the house with a nice view of Atoka Lake. The house has been remodeled with new flooring, kitchen cabinets and wall paneling.